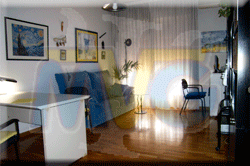 In Chiromassage BCN, of the Consulting of Psychology and Health Montse Valls Giner, also offer some alternative therapies, including reiki. Over the years, Reiki has being increasingly accepted, to the point that some hospitals offer this alternative therapy among its services.

There are several trends in this technique, the offers are in our cabinet Traditional Japanese Reiki and Karuna Reiki.

It is a completely natural therapy, recognized by the World Health Organization, which by channeling energy blend physical and mental imbalances.
It is a therapy without side effects, safe and efficient compatible with any other therapy

It is effective in many disorders and discomfort both physical and psychological, such as anxiety, stress, insomnia, migraine headaches, gastric problems and acts as a healing deep emotional blockages.

Reduces stress, tension, relieves headaches and other ailments everyday.

It releases repressed emotions, so increases the confidence, self-esteem, producing a state of deep relaxation, mental calmness and spiritual serenity.

Increases creativity, communication and cognitive skills to improve the integration of the right and left hemispheres of the brain.

Alleviates effects of chemotherapy and radiotherapy
This service is provided by an external professional.
To access this service, you must make an appointment by calling 934 460 927, which indicate the hours available, and inform you, if desired, the price of it.

The duration of this service is approximately 40 minutes.


* IMPORTANT NOTE: Montserrat Valls Giner and the Center of Psychology and Health of its management, act as intermediaries between the patient and the provider of this service, thus guaranteeing service, the sole responsibility of provider for all purposes.