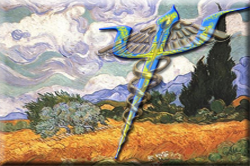 In the Consulting of Psychology and Health Montse Valls Giner, we provide services of psychiatry. This service is offered in Spanish
Although most of psychological disorders can be treated with therapies, in some cases, medication may be necessary, mainly if the diagnosis suggests the possibility that the patient may hurt himself. It may also be necessary if the diagnosis indicates that there is not a psychological disorder, but it is a mental illness.

Sometimes it may not be necessary to use drugs, mental issues and make some medication needed to restore the body, in these cases the psychiatrist can also help, also because she has a degree in general medicine.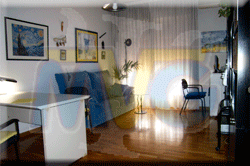 One of the specializations of the psychiatrist is treating people with suicidal tendencies, in fact besides having a great experience in these matters has written some such treaties. This service, of psychiatry and medicine, is given by:
Cristina de la Cruz Coma*
Collegiate member 20627
Graduate in Medicine and Surgery from the University of Barcelona
Graduate Medical Specialist in Psychiatry
Expert in Psychotherapy Suicidal Patients
To access this service, you must make an appointment by calling 934 460 927, where they indicate the hours available and tell you if you want, the price of it.



* IMPORTANT NOTE: Montserrat Valls Giner and the Consulting of Psychology and Health Montse Valls Giner its direction, acting as intermediaries between the patient and the provider of this service, Cristina de la Cruz Coma, making it the service, the sole responsibility of Cristina de la Cruz Coma all effects.